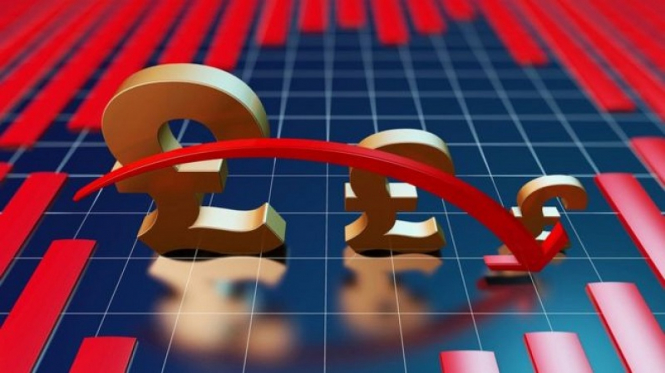 Brexit, Brexit, Brexit. This week, there is nothing more important than a vote on the UK leaving the EU on Tuesday, Wednesday, and maybe on Thursday. It is expected that it will take place after the debate.
There are two voting results:
Parliament supports the draft deal
Parliament rejects the draft deal
The first item contributes to a 1-2% rally but for the pound, it will not be easy to hold positions, as investors will pay attention to the consequences of the exit and the difficulties that England will face when negotiating from an isolated space.
The second point is the worst scenario for sterling, threatening it with a collapse of up to 25%, according to Mark Carney. Perhaps this will not happen in an instant, but the mere fact of Brexit without a deal will be enough to drop the GBPUSD pair down by 2-4%.
After today's vote, the focus will shift to the next — on Thursday, the question of extending Article 50 will be decided.
Is it necessary to keep the deal on the eve of the vote?
The market reacts to news and rumors about Brexit very sharply. Hyper volatile Monday led to a stronger pound. Within just one day, the GBPUSD pair was higher than 250 points, the local maximum was $ 1.3189. Today, during the Asian session, growth continued, buyers did not reach the resistance level of $ 1.33. Later, on Tuesday, the pound exchange rate collapsed after reports appeared that British Attorney General Geoffrey Cox spoke out against the new draft of the deal. May's proposal retains the same legal risks associated with the border between Ireland and Northern Ireland, he noted. The official believes the project is not bad, but because of the risks involved, Eurosceptics are more likely to vote against it.
The rapid fall of the pound probably indicates that the negative attitude to the deal of such an authoritative person as Mr. Cox reduces the chances of its approval by the British parliamentarians today.
Whatever happens and whatever the result of the vote, the pound will be in a fever, more precisely, it is already being thrown from side to side. Given the content of this week's British political agenda, it's not surprising that traders decided to try their luck by trading in pounds.
It is worth noting that the dollar rate today reacted vividly to the soft data on inflation in the United States, allowing the Fed to extend the pause in the process of tightening policy. The index rose in February by 0.2% versus January and by 1.5% in annual terms against the expected 0.2% and 1.6%, respectively. The US currency falls to session lows, the dollar index is losing 0.1%.
The key role for the US dollar today will be played by a vote in the British Parliament. The results will direct sterling against greenbacks, which will affect the dollar quotes against other currencies.
The material has been provided by InstaForex Company -
www.instaforex.com