Today, the market's attention will be drawn to an important event that can have a significant impact not only on the British currency rate and the local financial market, but also on the general mood of market players.
Today, probably, the last parliamentary vote on Brexit is expected. This will make the final point on this issue. After this vote, it will become clear what the prospect will be of leaving the UK from the EU. Will it be "tough" or local parliamentarians will go according to the conditions of Prime Minister T. May, or will the possibility of a new referendum be discussed at high level?
Despite the fact that the United Kingdom has bargained for itself the opportunity to discuss this topic for several months, the main issue should actually be resolved today. So, amid these events, can you expect a pound sterling?
In our opinion, only the version of the new referendum can support the British currency exchange rate, as it will return the situation that preceded the Brexit vote in the summer of 2016. However, it won't be simple. Britain will not return to the state of relations that existed with the European Union before the referendum. Simply put, it is impossible to enter the same river. But against this background, the British currency exchange rate may receive support and even try to grow in the future to the values that he had in pairs with major currencies before the referendum. Here, the main supporting factor could be growth in expectations of rising interest rates by the Bank of England on the wave of the risk of rising inflation, which, admittedly, is below the target level of 2.0%, since it fell to 1.9% by the end of last year.
With regard to the dynamics of sterling in the short term, we can assume that it will remain in the stage of high volatility and will sharply grow and fall under the pressure of both positive and negative news for it. But at the same time, until the final decision on Brexit, most likely, it will remain in the "side" in tandem with the US dollar, which is the characteristic of the entire currency market at present.
Forecast of the day:
EURUSD is trading above 1.1215. Today, it can grow locally as well as fall against the background of the vote on Brexit in Britain. A breakthrough at the price of 1.1245 may lead to a local increase to 1.1285. At the same time, a decline below 1.1215 will cause the price to fall to 1.1175.
The pair GBPUSD found support at 1.3040. Positive news from the British Parliament could lead to a local growth of the pair to 1.3220. Negative - to the resumption of its fall to 1.2955.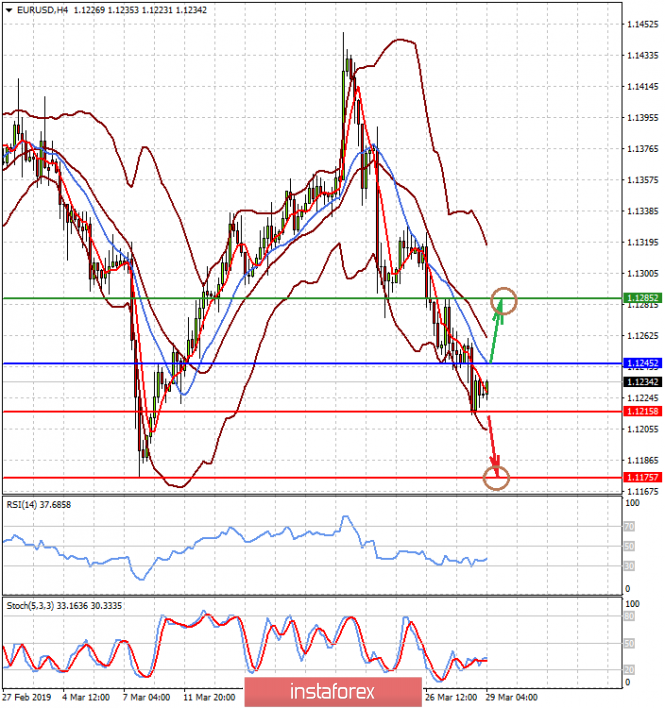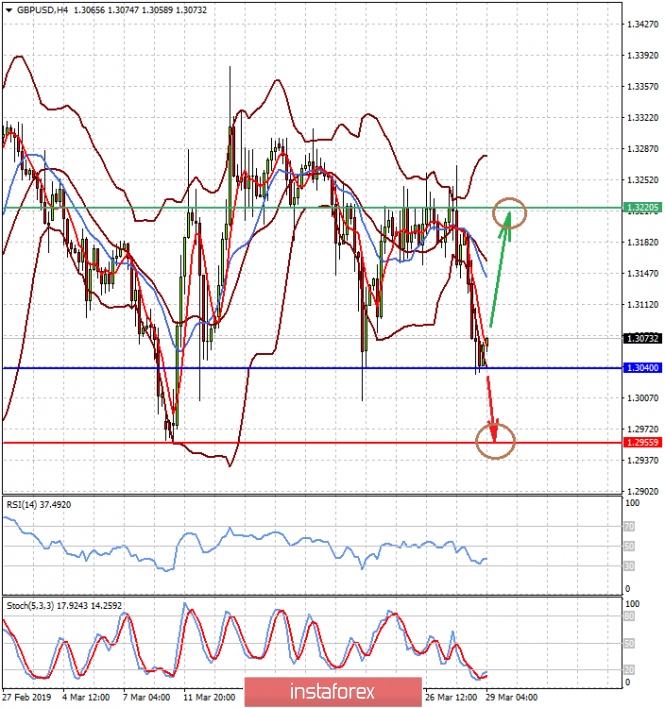 The material has been provided by InstaForex Company -
www.instaforex.com