The dollar is strengthening, and the pound is waiting for an answer to the question: will Britain leave the EU or not?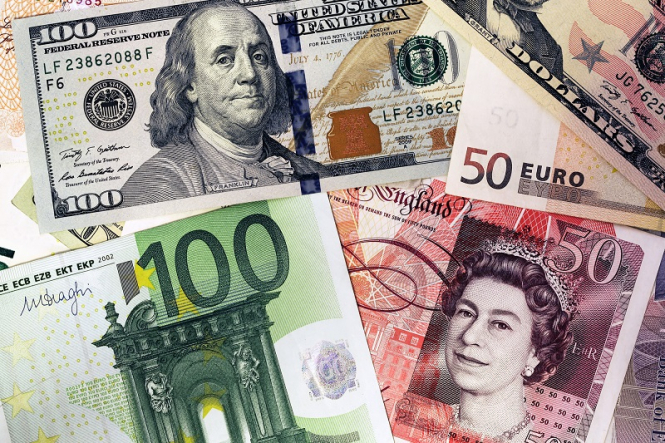 The dollar continues to strengthen against the euro and such defensive currencies like the yen, as traders ignored the weaker-than-expected US statistics released a day earlier. The US dollar index today is trading near 97.
The worst currency of yesterday was the euro. The pair EUR/USD slipped below 1.13, and then went to 1.1250. It is noteworthy that the weakening of the single European currency occurred in the absence of important statistics for the Eurozone, as well as against the background of the recovery of the yield of German state bonds. At the same time, the technical picture has slightly changed, and the main question now is whether the EUR/USD pair will once again break down the established range of 1.120-1.125, or, relying on the support of the Federal Reserve and the belief that the economic situation in the eurozone will not become worse, will try to develop an upward correction in the direction of the goal of 1.18?
Meanwhile, the USD/JPY pair continues to recover, but the market still does not have enough energy to raise the dollar above 111 yen, since the yield of US Treasury securities remains under pressure. It is possible that if the rally continues at level 111, merchants may come into play. Today, a report on the US trade balance will be published. Last month, the negative balance reached a record high. Given that yesterday's releases could not hurt the dollar, you should not expect this from the trade data. It is assumed that in the short term, USD/JPY will be in the range close to the current one.
As for the British currency, it holds its position against the dollar in anticipation of "exemplary" Brexit vote in the British parliament. Today, the deputies of the House of Commons will meet to discuss whether to abandon Brexit at all, or to hold a second referendum in the country, or agree to break with the European Union without concluding any preliminary agreements. According to experts, the GBP/USD pair seems to have stopped responding to its fundamental background altogether and is waiting for an answer to the question: will the United Kingdom leave the EU or not?
"Holding early parliamentary elections and the "tough" Brexit could be "surprises" for the pound in the near term. In this case, one should expect increased volatility from the British currency," said MUFG analysts.
The material has been provided by InstaForex Company -
www.instaforex.com