Cryptocurrency exchange Coinbase is expanding crypt-to-crypto conversions and trading services to 11 more countries. The San Francisco-based firm announced the news in a blog post on Wednesday, saying that customers in Argentina, Mexico, Peru, Colombia, Chile, India, Hong Kong, South Korea, Indonesia, the Philippines and New Zealand can now access crypt-to-crypto exchanging services. Even there are some positive news around Bitcoin the price action confirms that indecision is present for months.
Technical picture: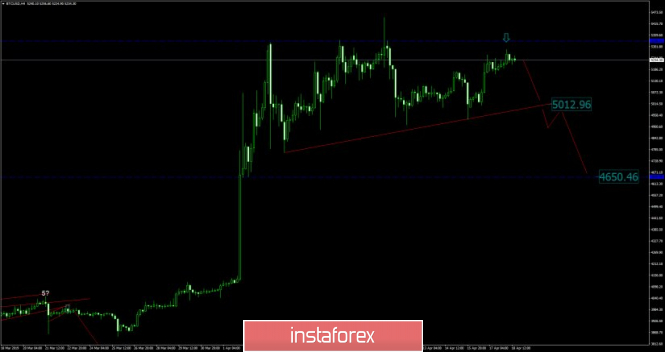 Our analysis from yesterday is still valid. According to the H4 time-frame, we found that there is rounding top formation in creation, which is sign that BTC is under the distribution process. Probably some bigger traders are looking to sell larger amount so the distribution is underway. Support at the price of $4.900 is very important for swing traders since the breakout of this level may confirm downward movement. Key resistance is seen at the price of $5.445.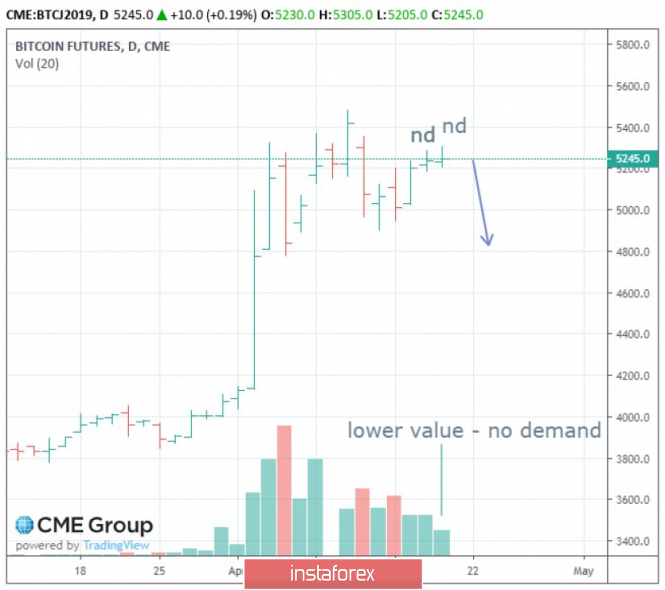 On the Futures market we found that after the strong push higher in the background and climatic action, there is another day with decreasing in the volume on the upside, which is sign that there is no big interest on the upside so selling may be a good option going further. Pay attention on the supports at $4.646 and $4.130, since these levels may be a very good levels to scale out our potential sell positions.
The material has been provided by InstaForex Company -
www.instaforex.com