By the end of the last trading week, the currency pair pound / dollar was in the same position, showing a volatility of 28 points. From the point of view of technical analysis, we have a compression of 1.2970 / 1.3000. This is the framework of the range level where the quote came earlier. Informational news background was absent due to the celebration of Good Friday in most countries.
Today, in terms of news and events , we again have a day off, Bright Monday in the UK and Europe. As compared to most countries, it is only in the United States where there are statistics on sales in the secondary housing market, and they've been waiting for a decline.
United States 17:00 MSK - Sales in the secondary housing market (Mar): Prev. 5.51M ---> Forecast 5.311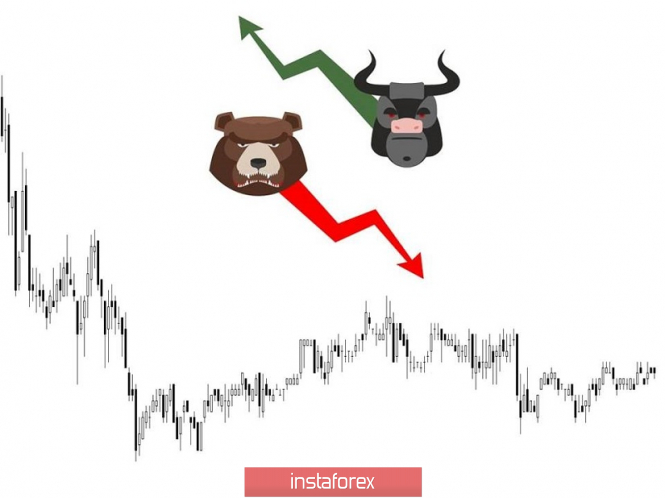 Further development
Analyzing the current trading schedule, we see a distinct stagnation within the range of 1.2970 / 1.3000. Traders took a waiting position and monitor clear fixations outside the limits of the 1.2970 / 1.3000 cluster, after which they will enter the market. At the same time, we do not forget that today is the day off in most countries and trading volumes may be reduced.
- Positions for the purchase are considered in the case of a clear price fixing higher than 1.3000, with preservation of bullish interest. The primary outlook is 1.3030-1.3050.
- Positions for sale, in the case of a clear price fixing lower than 1.2970, while maintaining bearish interest. Primary perspective 1.2960-1.3030.
Trading method - break the boundaries.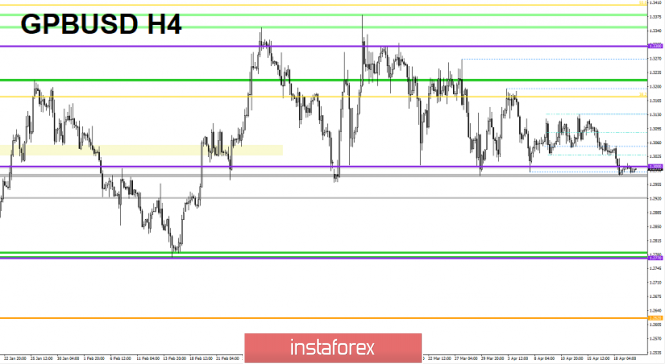 Indicator Analysis
Analyzing a different sector of timeframes (TF ), we see that in the short, intraday and medium term there is a downward interest. It should be understood that today, the trading volumes are reduced, and the price, after all, but is in a range of clusters, thus indicators can be changed.
Weekly volatility / Measurement of volatility: Month; Quarter; Year
Measurement of volatility reflects the average daily fluctuation , based on monthly / quarterly / year.
(April 22, was based on the time of publication of the article)
The current time volatility is 11 points. It is likely to assume that due to reduced volumes, the volatility of the day may be low. As soon as the boundaries of the 1.2970 / 1.3000 cluster fall, we can see a splash.
Key levels
Zones of resistance: 1.3000 **; 1.3220 *; 1,3300 **; 1.3440; 1.3580 *; 1.3700
Support areas: 1.3000 **; 1.2920 *; 1.2770 (1.2720 / 1.2770) **; 1.2620; 1,2500 *; 1.2350 **.
* Periodic level
** Range Level
The material has been provided by InstaForex Company -
www.instaforex.com