Over the previous trading day, the euro / dollar currency pair showed an extremely low volatility of 22 points. As a result of which, to say the least, the quotation stood in one place. From the point of view of technical analysis, we had a cluster of 1.1300 / 1.1325, where the upper limit is Fibo 38.2, and the lower limit represents the level of 1.1300. The news background continues to flounder in the uncertainty of the "divorce" process of Brexit. The head of the European Commission, Jean-Claude Juncker in Strasbourg, gave a number of comments on this process. Juncker believes that Brexit will not be the end of the EU. I want to remind you that when the Eurogroup was created, Denmark, Sweden, and the United Kingdom refused to participate in this union. It was attended only by those who were interested, and this principle worked perfectly. At the same time, the head of the EC added: "I want to emphasize that the European Union does not intend to point the UK at the door. The European Union will not force Brexit and is ready to wait. The decision must come from London, the sooner he accepts it, the better. "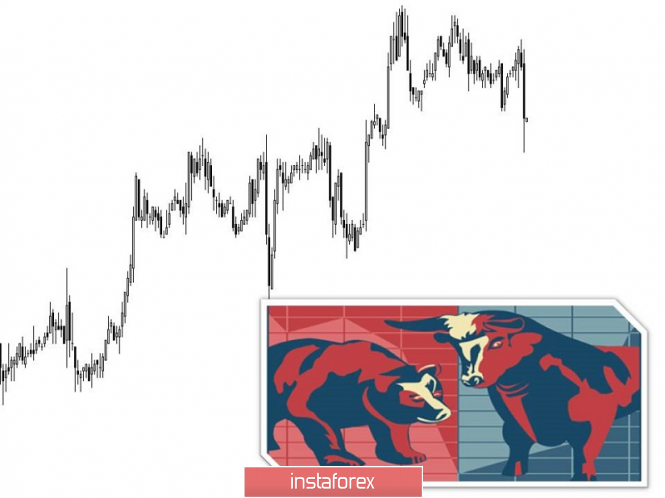 Today, in terms of the economic calendar , we have data on industrial production in the United States, where they expect a decline from 3.6% to 3.2%.
Further development
Analyzing the current trading chart, we see that a break through was made for the previously steady accumulation of 1.1300 / 1.1325, where a pulsed candle with a fixation phase has been drawn through that very cluster. It is likely to assume that if the inertial move continues, we can still be pulled aside to 1.1270 (Fibo 23.6).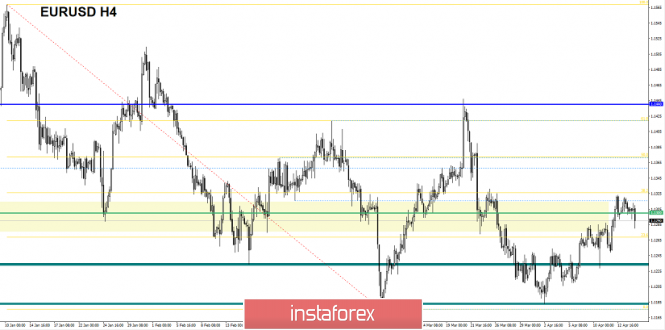 Indicator Analysis
Analyzing a different sector of timeframes (TF ), we see that in the short-term, intraday perspective, a downward interest has appeared against the background of the surge and earlier stagnation. The medium-term perspective maintains an upward interest.
Weekly volatility / Measurement of volatility: Month; Quarter; Year
Measurement of volatility reflects the average daily fluctuation , based on monthly / quarterly / year.
(April 16, was based on the time of publication of the article)
The current time volatility is 33 points. If the inertial move still remains on the market, then the volatility may grow a little more, but it still remains within the daily average.
Key levels
Zones of resistance: 1.1440; 1.1550; 1.1650 *; 1.1720 **; 1.1850 **; 1.2100
Support areas: 1.1300 **; 1.1180; 1.1000
* Periodic level
** Range Level
The material has been provided by InstaForex Company -
www.instaforex.com