The pound / dollar currency pair for the last trading day showed extremely low volatility of 60 points, which resulted in a slight decrease. From the point of view of technical analysis, we see that for the fourth day in a row, there is a slight decrease in volatility and the quote itself is gradually driving into the range of 1.3030 (1.3000) / 1.3120, which is quite understandable and that the investors have hidden. Information and news background rolls into hell on the background of ambiguous Brexit. Earlier in the reviews, we have already discussed the reprieve, which the European Union provided with grace, but now, returning home, Theresa May provided the report to the House of Commons on her journey.
Naturally, this kind of fierce steps were met by Laborites, who criticized Theresa May. Jeremy Corbin, the opposition leader, said: "All of this is happening three weeks after the Prime Minister told the House of Commons that she was ready to postpone Brexit, but no later than June 30. And the second postponement of the date for three weeks not only speaks of a diplomatic failure, but also becomes another step in the improper management of the whole Brexit process by the government. "
As expected from this postponement, we now return to our volatility, which is almost tirelessly decreasing almost a week. We are getting it all clear. Brexit is so confusing to all that the big players, and investors, are waiting for the groove to the certainty of what is happening.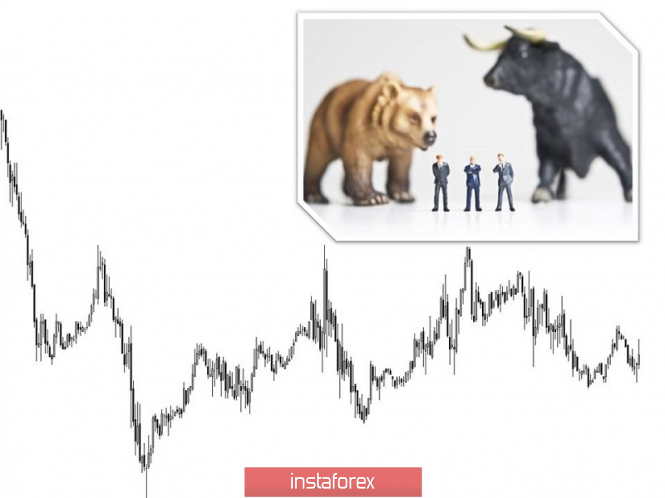 The upcoming trading week in terms of events and news will be more modest relative to the past week. The main stream of news is expected from Tuesday, but also on Friday - both in the West and in Europe they celebrate the holiday "Good Friday". The most current data is displayed below.
Tuesday
United Kingdom 11:30 Moscow time. - Average wage with bonuses (Feb): Prev. 3.4% ---> Forecast 3.2%
United Kingdom 11:30 Moscow time. - Change in the number of applications for unemployment benefits (Mar.): Prev. 27K
United States 16:15 MSK - Industrial Production (g / g): Prev. 3.6%
Wednesday
United Kingdom 11:30 Moscow time. - Consumer Price Index (CPI) (y / y) (Mar): Prev. 1.9% ---> Forecast 1.8%
16:00 MSK - Speech by the head of the Bank of England Carney
Thursday
United Kingdom 11:30 Moscow time. - Retail Sales (YoY) (Mar): Prev. 4.0% ---> Forecast 3.3%
United States 15:30 MSK - Retail Sales (YoY) (Mar): Prev. 2.2%
These are preliminary and subject to change.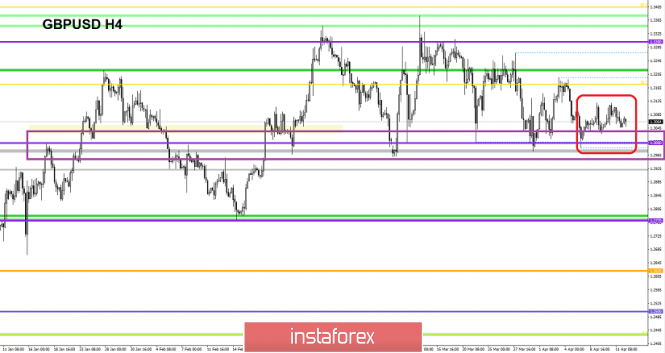 Based on the available data, it is possible to decompose a number of variations, let's consider them:
- Buy positions are considered in case of a slowdown in the range of 1.3030 (1.3000). In the case of mining, the prospect is in the side of 1.3120. Main transactions will be considered only after a clear price fixing becomes higher than 1.3120.
- Positions for sale are in theory the same as for purchase. Works within range are with less volume. Major transactions are considered only after a clear fix below 1.3000.
Intraday and mid-term prospects are set to a descending interest.
Key levels
Zones of resistance: 1.3220 *; 1,3300 **; 1.3440; 1.3580 *; 1.3700
Support areas: 1.3000 ** (1.3000 / 1.3050); 1.2920 *; 1.2770 (1.2720 / 1.2770) **; 1.2620; 1,2500 *; 1.2350 **.
* Periodic level
** Range Level
The material has been provided by InstaForex Company -
www.instaforex.com